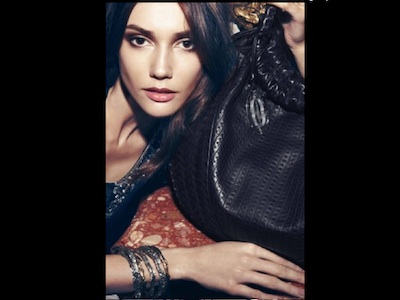 Elie Tahari launched his first-ever jewelry collection for his T Tahari line today on The View, WWD reports. After unveiling the new pieces, Tahari gifted every member in the studio audience a tassel necklace—a recurring motif among the line.
Besides the tassel, the collection features black diamonds and clear crystals on necklaces, rings, bracelets and earrings in hoop and drop silhouettes. Even with the sparkle, however, Tahari has priced the pieces in the much more affordable $28-$300 range.
First impressions of the jewelry put it in keeping with the designer's signature sense of understated, wearable polish.