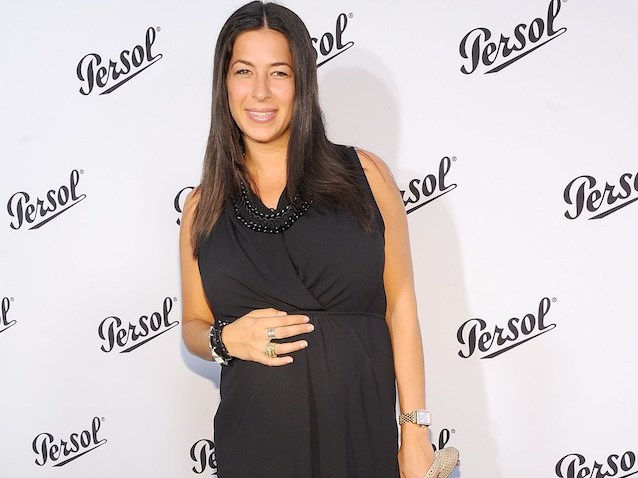 Rebecca Minkoff isn't letting hot weather -- or a growing baby bump -- get in her way, as she mixes pre-maternity work (she's due in a month and a half) and summer play that spans the West Village and the Hamptons alike.
The SoCal native claims to happiest when she's in the sun, and promises she's taking it easy in the wake of her ACE Award for Breakthrough Designer (bestowed by the Accessories Council).
Summer Getaway:
My husband and I lucked out and found the perfect share up in Quogue, so we spend our summer weekends there, lounging around on the beach. It's heaven.
Warm-weather activity:
Letting my hair down and exploring The Hamptons (or the West Village) on my bike. If you've got a bike up there, who needs a convertible?
Beat the heat solution:
Embrace it! Throw on a bikini and hit the nearest pool or beach.
Summer Workload:
I'm seven and a half months pregnant and busier working than ever finalizing all of my Spring 2012 runway show details so we can be ahead of the game. Maintaining a serene (as much as realistically possible) Fashion Week this season is very important to me this time around.
ACE Award Celebration:
It is such an incredible honor for me personally and I'm ecstatic that my brand and my team are receiving such phenomenal recognition from the industry. Celebrating the win will probably be a good night's sleep!
Summer Memory:
I was raised in Southern California, so I loved day trips at the beach with my family; splashing around, screaming, eating ice cream. I've always been happiest when I'm in the sun.
Summer Uniform:
Well this summer, I'm dressing a little differently to accommodate my growing baby bump, so for me, it's been all about maxi dresses!

Summer Treat:
The treat of the summer has been a daily pilgrimage to this amazing new frozen yogurt spot called Flavaboom right by my office. I'm slightly obsessed.
Summer Style Icon:
Jade Castrinos from Edward Sharpe and the Magnetic Zeros has the most effortless, casual, chic summer style. I just saw them live and had the opportunity to meet her. She is so incredible. She's so good at mixing eras and pulling it all together -- it's so inspirational to me.
NYC Vacation-for-a-Day:
A day trip to the New York Botanical Gardens and a picnic, followed by facial at Joanna Vargas and dinner at Babbo. Um, yes please!