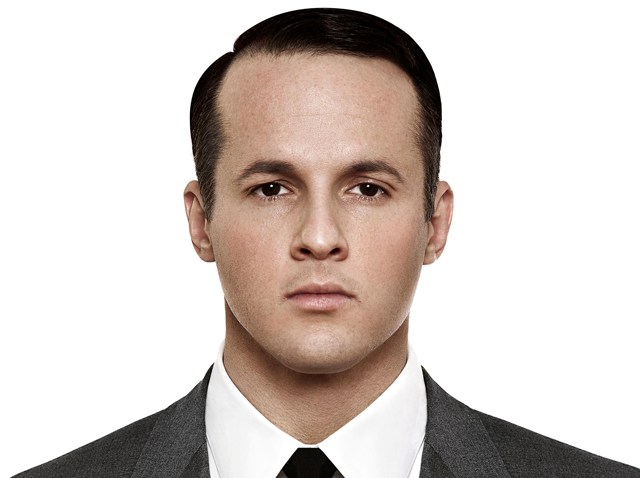 Shoe designer Alejandro Ingelmo, who launched in eponymous line in 2006, has managed to carve a niche for himself right alongside Manolo Blahnik and Christian Louboutin. He talked with us about his latest CFDA nomination and what it is like coming from a lineage of four-generations of shoemakers.
You were nominated in 2009 and you're nominated again for the CFDA Swarovski Award for Accessory Design. What does it mean to you?
It's very exciting. It's nice to be recognized for a second time. It's great to have the support of the CFDA and everyone who nominated me.
Are you going into the awards hoping to win?
Of course it would be something nice to have, but I am not going into this thinking that I have to win. It really is just nice to be recognized and it's really exciting to be going to the awards next month.
What led you to start your own label?
I started my label six years ago. I come from a family with four generations in the shoe business -- so I have that history and heritage within me. I went to Parsons to fine-tune myself and figure out what I really wanted to do. It's great to have that history, but you really have to feel what's inside of you as a designer so that's why my experience at Parsons was so important. And from there I was able to go out on my own.
What is your family's background in the shoe business and what have you learned from them?
My great-grandfather was a cobbler in Spain. My grandfather owned a shoe factory in Cuba before Fidel Castro came into power. Then the Cuban Revolution came and everything was taken from him. My father started a distribution company in Miami. What I've learned from them is dedication and the importance of hard work. I have that ethic embedded in me that pushes me to strive for success. I grew up in this business. I've even worked in warehouses. This business is a big part of who I am and I am proud of my background.
What inspires your aesthetic?
I love experimenting with patterns. I am inspired by everything around me -- the city, architecture, and music. A lot of what inspires me is what is now, not so much the past. The silhouettes that I create are very modern and architectural.
What is it about your shoes that your customers love?
I know this is going to sound crazy considering how high some of my heels are, but a lot of people tell me how comfortable my shoes are. I also hear how sexy they are. I was born and raised in Miami and I have that Latin background, so it's embedded in me the importance of making a woman feel a certain way.
Do you think women will ever tire of wearing high heels?
Never! I don't think they will ever go away. A woman wants to look and feel a certain way and heels are one of the few things that can do that. Women can have different body shapes and shoes are one of the only things that no matter the shape a woman has, they still work. That is what I love about them.
You've done a lot of collaborations with designer including Chris Benz and others on shoes. What have those experiences been like?
They have been amazing. I have a certain aesthetic so it's great to collaborate with other designers. They bring their aesthetic and I bring mine to the table so it's a wonderful opportunity to think outside of the box, to come up with unique solutions and something new.
What does a typical day look like for you?
I'm very involved in everything from design to wholesale to retail. My store is downstairs from my office and I spend some afternoons in the store interacting with customers. It's great because often times a customer will come in and not know who I am, and I get to see what they are asking for and what they are first gravitating towards.
The shoe business is particularly competitive, what sets you apart?
There were a lot of challenges when I first started. It's very important to have a strong viewpoint and a good DNA. You have to know who your customer is and have a strong sense of who you are in this business to succeed.