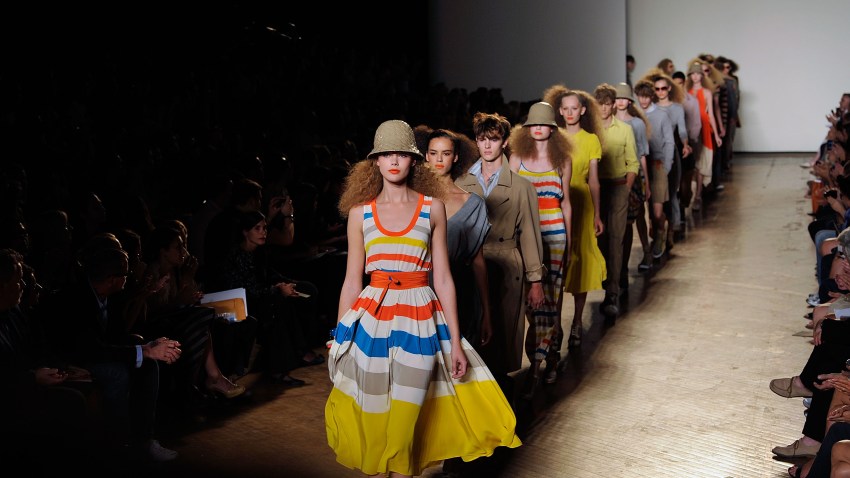 CFDA president Diane von Furstenberg and CEO Steven Kolb have sent out a letter requesting designers check models' IDs before Fashion Week shows this season, WWD reports.
The move comes after several designers have -- wittingly or not -- used underage models on their runways. Last season, von Furstenberg found herself in a sticky situation after learning that one of her show's models was only 15 years old. Now, she's amping up the guidelines of the Health as Beauty and Diversity campaign with the effort to enforce a minimum age of 16 among working models.
Michael Kors addressed the age issue in a recent Interview Magazine profile conducted by Lauren Hutton, who pointed out that she started modeling at the mature age of 21. Besides the safety and well-being issues, for Kors, it's a matter of skill and experience:
"Yeah, and the 14-year-olds are really tricky. I mean, they're children. I said two years ago, 'No models under 16.' Well, of course, right after I said that, we started seeing all of these girls from Eastern Europe, and every girl who'd walk in, you'd say, 'Hi. What's your name?' And she'd be like, 'I'm Svetlana.' I'm like, 'Svetlana, where are you from?' 'Ukraine.' 'Svetlana, how old are you?' '16.' .... But I still think it's a tricky thing because no matter how beautiful you might be at 15 or 16, the simple truth is that you haven't lived enough to really know how to project anything in a photograph. It's like a kind of blank beauty."
Then, there are the child labor laws for minors in New York State — there are specific stipulations for "child models" — which seem to render a typical Fashion Week schedule, for a 14- or 15-year-old kid, simply against the law.