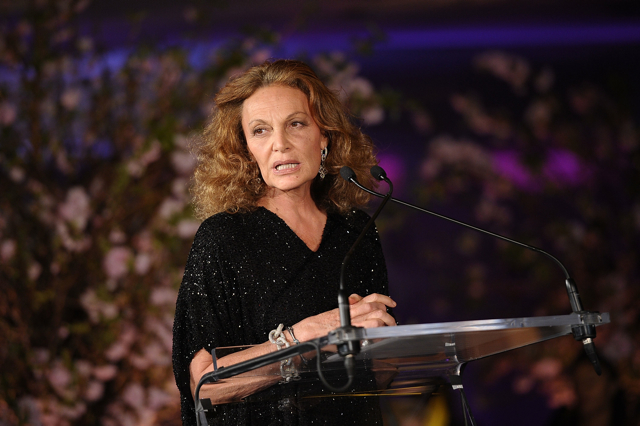 As the CFDA nears its 50th anniversary next year, CEO Steven Kolb and president Diane von Furstenberg gave WWD a peek at the organization's accomplishments, challenges and future plans.
Among the priorities for the upcoming year is the prospect of a dedicated men's fashion week here in New York. According to Kolb, short of a stand-alone event, the CFDA is very focused on supporting menswear designers at home, and for men's fashion week events abroad.
Von Furstenberg apparently has the CFDA thinking globally overall, and Kolb told WWD: "We have been talking about the idea of bringing CFDA members of Fashion Fund alumni to Paris in a collective space." Other initiatives abroad include a two-year partnership with Samsung to connect American and Korean designers, as well as a "Printemps loves New York" pop-up shop at the French department store. Said Kolb:
"It's always about the CFDA with the 'A' being America. That will always be our main focus, but it would be naive to think that our effort, because it's an American effort, is only in the confines of our country."
The organization's anti-counterfeiting campaign is also at the top of their list, with the Innovative Design Protection and Piracy Prevention Act being reintroduced to Congress this year after being passed unanimously by the Senate Judiciary Committee in December. More importantly, said Von Furstenberg, retailers like Target and H&M have begun hiring designers to create original designs. The CFDA also partnered with eBay on an anti-counterfeiting campaign, which features awareness-raising totes by designers including Donna Karan, Catherine Malandrino, Yigal Azrouël, Helmut Lang and Billy Reid.