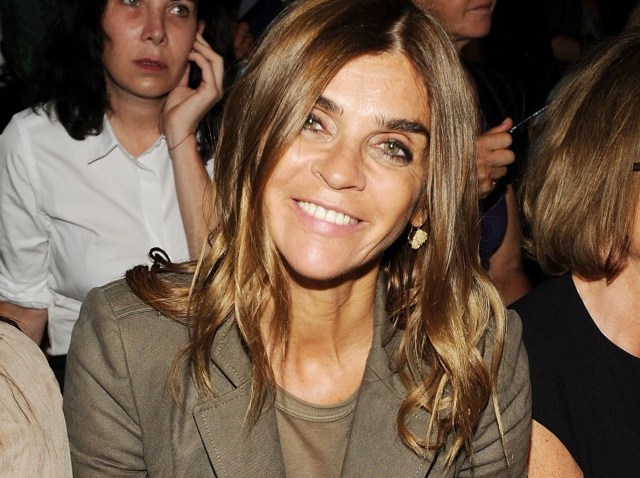 Carine Roitfeld is making her her first post-French Vogue magazine debut with a 72-page tribute to Elizabeth Taylor for V Magazine's September issue, WWD reports.
Roitfeld collaborated with photographer Mario Testino on what V contributing editor Derek Blasberg referred to on Twitter as "epic, iconic, killer contributions," channeling the late Taylor as muse for the "heroes" theme. Reps for the magazine declined to elaborate on how that will translate into the fashion editorial, but we expect sneak peek images will trickle out in the coming weeks.
Taylor makes for a surprisingly American choice on Roitfeld's part, which begs the question: could this reflect a newfound interest for the French editor in all things American? Roitfeld's December departure from French Vogue heightened ongoing speculation that she was poised to take over American Vogue from rumored rival Anna Wintour, though those rumors were soon proven to be just that: rumors.
It seems more likely she'll do something new, based on what she's hinted at in post-resignation interviews -- more magazine work, perhaps even with a focus on the Web.