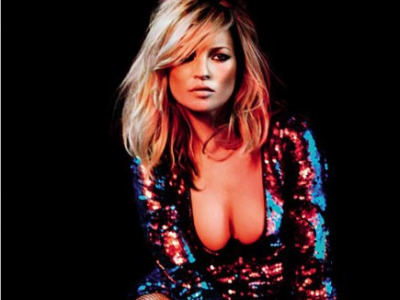 The fashion world can be notoriously catty, but usually on a more anonymous basis. That's why Calvin Klein's recent dish on his experiences with Kate Moss (and other models) was pretty juicy. Meanwhile, wunderkind Karlie Kloss adds a good reputation to her portfolio.
In a recent interview with the Telegraph UK, Calvin Klein revealed some behind-the-scenes gossip about the Kate Moss/Mark Walhberg ad campaign shoot, with the former riling the latter, who was apparently a "dream" to work with. Klein goes on to say that Moss ranks among the most badly behaved models of all those with whom he's worked.
The usual suspects, Naomi Campbell and Linda Evangelista have been widely roasted for their diva behavior in the '90s, but today's shining star, the baby Karlie Kloss, evidently bucks that trend. While enjoying a healthy reign at the top of the runway and editorial world at the moment, the 17-year-old complements her coveted talent with the manners to hang up her own clothes.