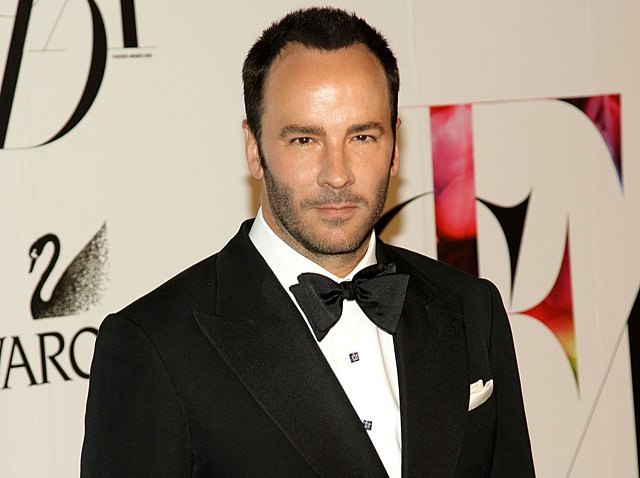 Tom Ford's exclusive showing of his first women's collection in six years may not have allowed photography, but that doesn't mean it wasn't flashbulb-worthy.
The designer invited a group of about 100 editors to his Madison Avenue store for a presentation that he himself narrated, in what The New York Times' Cathy Horyn described as "a camp nod to old-time couture shows." Even the editors, however, had not anticipated the star-studded lineup of models and fashion icons who would wear some of Ford's new pieces -- from Beyonce and Julianne Moore to Daphne Guinness and Lauren Hutton.
Indeed, Ford may be attempting to turn the fashion week press crunch on its head in staging an old-school, intimate presentation, as the clothing won't even be permitted to be shown in magazines (or featured on celebrities) until December/January. And what's more, he says he has no intention of showing in the future.
"This fashion immediacy thing ... if you can see them and press a button and they can be shipped to your house, I get fashion immediacy," Ford told WWD. "I don't get the need for this immediacy. In fact, I think it's bad." For the first season, Ford revealed, the womenswear collection will only be in his own stores, and then will go into "limited distribution" at retailers like Bergdorf Goodman and Neiman Marcus.
Ford put the current runway-to-retail problem quite succintly: "The way the system works now, you see the clothes, within an hour or so they're online, the world sees them. They don't get to a store for six months ... So it's everywhere all over the streets in three months and by the time you get it to the store, what's the point?"