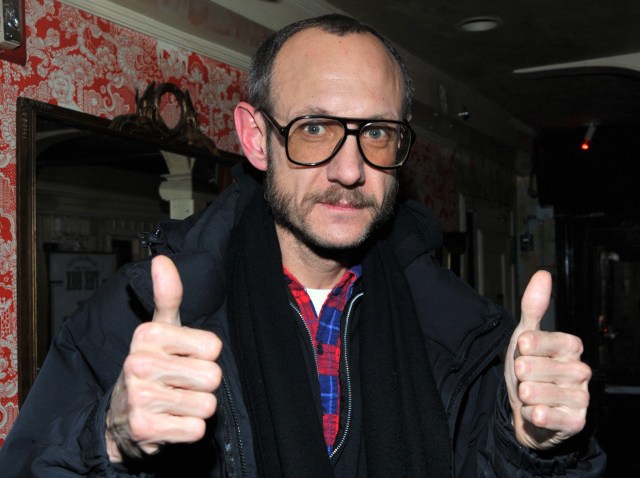 The fashion public has been barraged with the unfolding drama of famed photographer Terry Richardson's alleged harassment of several of his female model subjects, with complaints continuing to flow in. The latest addition is Jezebel, which is apparently reporting a tremendous response to their request for stories on Richardson.
Jezebel had put out feelers for any other insider information and claims that they were overwhelmed with feedback from models, stylists, assistants, the works -- all talking anonymously for fear of losing their jobs. Now, while none of these stories have been confirmed, so these allegations may be completely unfounded, the reports on Jezebel are that Terry Richardson has been long engaged in cavalier behavior and was merely tolerated. Richardson happens to be a favorite of the industry's top honchos, namely, Anna Wintour and Carine Roitfeld.
On the flip side, model Noot Seear has come to the photographer's defense, claiming that he's actually just "a cool guy." According to Seear, "It's not like he pressures you into doing anything you're not comfortable with."
What's really interesting about this whole drama is that, as far as we know, no official allegations have been made, so most of the buzz is still just women airing grievances online -- not exactly the basis for a concrete scandal.