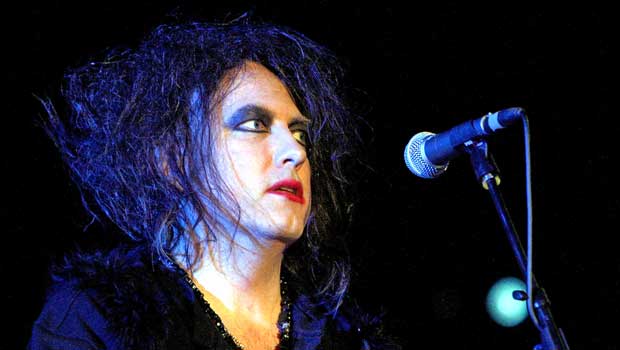 Monday, Nov. 21, Chris Cornell and Craig Wedren, Carnegie Hall, $35
It's understandable if the misguided Timbaland collaborations and, well, Audioslave, has made you weary of Chris Cornell. But these acoustic tours he's been doing have highlighted his still-astonishing voice and some of the more intriguing ballads from his decades-long songbook. As long as he stays away from his "Billie Jean" cover things should be OK. But the real reason to show up to Carnegie is opener Craig Wedren, who is one of the few rock frontmen who can hit higher notes than Cornell. The former Shudder to Think frontman is touring behind his new, defiantly odd concept album WAND, and if you cheer loudly enough he might be nice enough to perform that song from Wet Hot American Summer.
Tuesday, Nov. 22 (Webster Hall), Wednesday, Nov. 23 (Music Hall of Williamsburg): M83, Active Child, $22
M83's recent double album Hurry Up, We're Dreaming is overblown in the best possible way, containing all the joy and wonder that can possibly be transmitted by hyper-galactic guitar riffs and loved-up keyboard explosions. This is music built for stadiums on other planets, so anyone who gets the chance to catch these French gents in a relatively small venue should count themselves lucky, as they won't be playing rooms this size for much longer.
Tuesday, Nov. 22, The Bell House, Sallie Ford and the Sound Outside, $10
Dirty Radio, the debut album from Portland, Ore.'s Sallie Ford and the Sound Outside, is one of 2011's secret gems, a mix of old timey blues and piano cabaret styling with smartly cynical lyrics that take aim at bad boyfriends, hipsters and pop stars with equal glee. Should you be on the fence as to whether this is your sort of thing, check out "Write Me A Letter," a charming ode to snail mail that big ups Sunny Day Real Estate and sighs amusingly at the kids (i.e., Ford's peer group) and their email and lack of respect for the written word.
Friday, Nov. 25 to Sunday, Nov. 27: The Cure, The Beacon, $79 - $122

We hate to belittle a band that's so key to the legacy of rock music, and granted The Cure might be inducted into the Rock and Roll Hall of Fame in 2012. But it's pretty fascinating to see the teased-hair and eyeliner goth persistence of frontman Robert Smith. On this tour, dubbed "Reflections," The Cure have been playing the band's first three albums (Three Imaginary Boys, Seventeen Seconds and Faith) live in their entirety, which means staid New Wave 40-somethings and their confused teens can sing along alike to some of The Cure's heart-searching best.