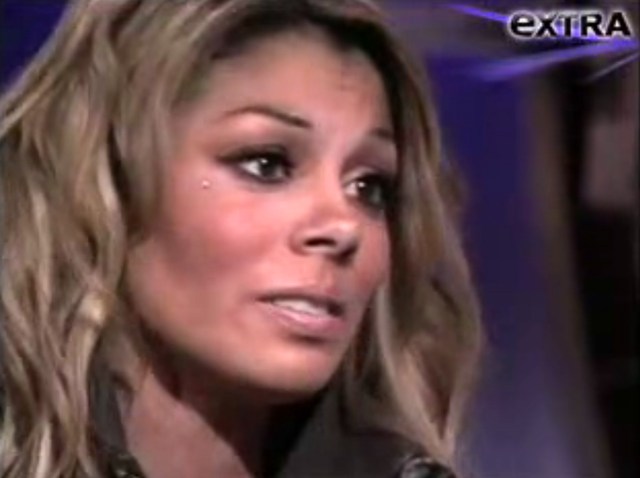 Did anyone else notice the sparkly implanted studs on the cheeks of Tiger Woods' alleged mistresses Jaimee Grubbs and Jamie Jungers? Well, one reporter got to the bottom of the trend, and it sounds painful.
W Magazine's Jane Larkworthy phoned up the owner of a local piercings emporium downtown to find out how one got the little cheekbone adornments we've all seen on Jaimee and Jamie in their respective television appearances. Was it a piercing? Was it just glued on? Well, it turns out the process is pretty complicated, and requires "an experienced" professional to apply and remove it. Essentially, a plate is inserted into a little pocket in the skin (the plate actually sticks to the skin) and then a sparkly stud of the lady's choosing is screwed into the plate. If that doesn't sound intimidating enough, the plate itself "will most likely leave a scar."
Read about the procedure in all its scientific glory over on W's Editors' Blog -- frankly, we're marking this trend down as one that we likely won't attempt for ourselves.