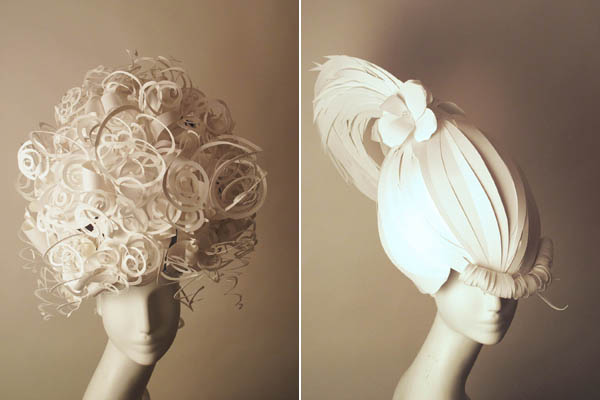 If you were a big fan of Chanel's spring '09 couture collection, inspired by paper, or Tiffany's paper cut-out holiday windows, we're pretty sure you'll love the Paper-Cut Project.
The dazzling paper headpieces, which Refinery29 reports are soon to be displayed at Jeffrey in New York and Atlanta, are the efforts of Nikki Salk and Amy Flurry. Salk, a fashion blogger and former boutique owner, and Flurry, a Lucky regional editor, are both based in Atlanta. Their work, "catharsis in a difficult year," is a nice reminder that wildly creative fashion can flourish even in the worst of times.
Jeffrey is located at 449 West 14th Street.