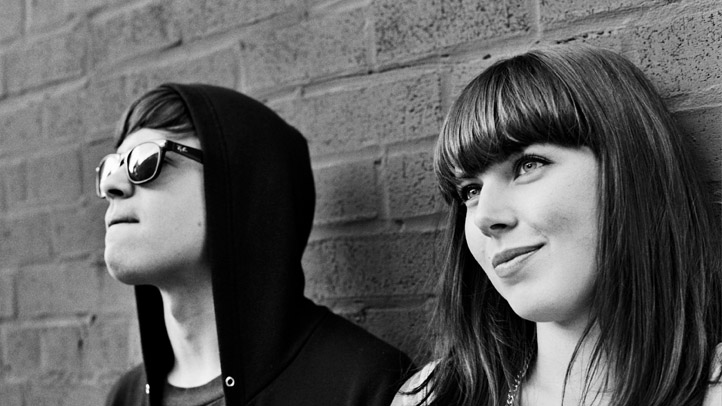 Are you in the mood for noisy, danceable music produced by a boy-girl duo, but find yourself a bit strapped for cash? We've all been there. Fortunately for you, U.K. no-wave blues outfit The Kills and Brooklyn thrash-poppers Sleigh Bells are both playing free outdoor shows this summer.
Sleigh Bells will play with Brooklyn punks Mr. Dream and the rapper Jel (best known for his work with Subtle and 13 & God) on July 21. This show will be very loud. The Kills will play on Aug. 18, with support from the amusingly monikered Viva Via and Black Bananas. This show will be filled with palpable sexual tension.
Both gigs will be at Hudson River Park's Pier 63, and are brought to you by Converse's "City Carnage" campaign, because it's bad business to let Vans be the only sneaker company sponsoring free shows in this city.
Tickets are required for both shows; you can pick them up here on Friday.