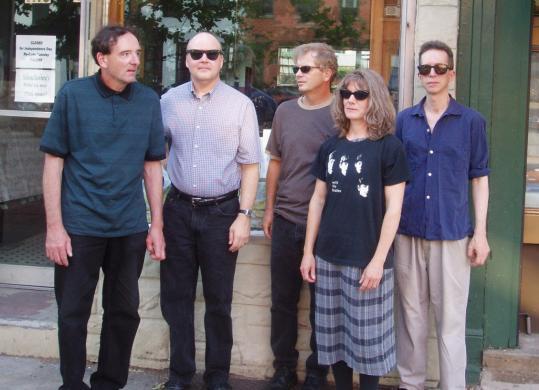 New Jersey rock fans, both local and honorary, take note: twitchy, erudite '80s post-punks the Feelies are readying the release of their first album in 20 years.
As Pitchfork reports, the Haledon group are currently wrapping the core tracks of the as-yet-untitled record, set for early 2011 release on Bar/None. Heartening to know the Feelies crew is still keeping it in the family; the Hoboken record label is a hop-skip down the road from Maxwell's, the rock club that lent the group their first notoriety in the late-'70s New Wave heyday (and where the reassembled group occasionally performs nowadays).
The new album will be their first since 1991's Time for a Witness (the group disbanded quickly after its release). Producers are Feelies singer/guitarists Bill Million and Glenn Mercer, the former of whom has certainly earned his road warrior stripes since the band reunited in 2008; a current resident of Florida, we were told by the band's camp once that Million drives up from the Sunshine State for every tri-state performance. Gas ain't free, people, so start saving your pennies for the album.