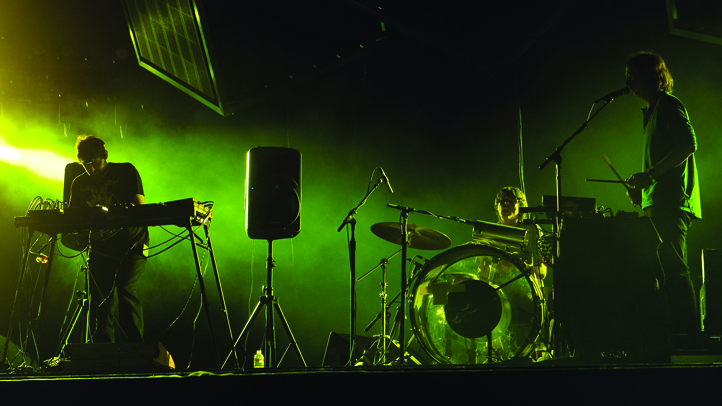 Holy tapas, Spanish Batman! New York's own vanguards of sound WFMU have set up camp over in Barcelona to record, stream and broadcast a number of great sets from this weekend's massive Primavera Festival. Though the full day's lineup is far greater than the streaming schedule (which you'll see below) we can thank WFMU for procuring international broadcast rights for what they have - that's no small feat.
Right off the bat, New York's dark-electro duo Suicide will show us why Witch House is a really name dumb name for something the band's been pretty much doing since the '70s - that set should be a perfect cubicle counterpoint to this beautiful day passing you by outside.
Check the stream here. They also have archives of past festivals they've recorded for your perusal.
FRIDAY (ET)
3:00 Suicide
3:50 Grinderman
4:15 Fresh and Onlys
4:30 Ducktails
5:00 Glenn Branca Ensemble
6:00 Oneohtrix Point Never
6:30 Moon Duo
7:00 Interpol
8:00 Ty Segall
8:20 Aias
9:00 Half Japanese
9:45 Dan Melchior und Das Menace
10:15 Sonny and the Sunsets
10:45 No Joy
11:30 Julian Lynch

SATURDAY
3:00 The Monochrome Set
4:00 Pere Ubu (plays the Modern Dance)
5:15 Deerhunter
5:45 Kurt Vile & the Violators
6:15 Soft Moon
6:30 Za!
6:50 Einsturzende Neubauten
7:30 Davila 666
8:00 Dean Wareham (playing Galaxie 500)
9:15 Swans
10:30 Pissed Jeans
11:00 Animal Collective