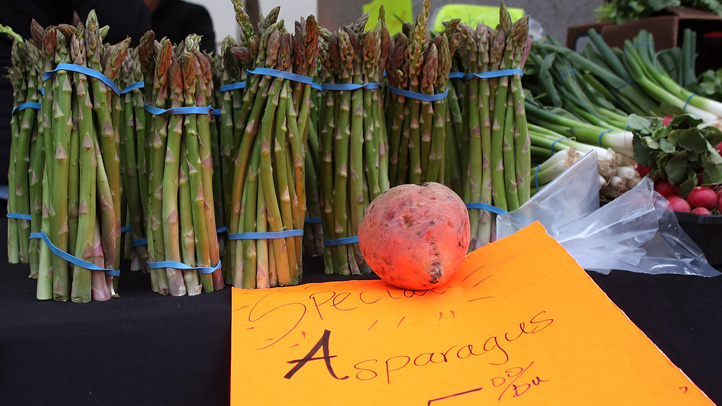 A report finds that community groups wanting to open farmers' markets in New York City's low-income neighborhoods face obstacles.
The report is being released Tuesday by Manhattan Borough President Scott Stringer.
Stringer tells The New York Times that groups face high fees, confusing rules and a lack of coordination among agencies.
He says the process should be eased because farmers' markets help serve communities that have no access to fresh produce.
Find Your Nearest NYC Green Cart
He recommends creating a single entity to oversee the markets, a uniform application process and eliminating some fees.
The city's Greenmarket program is run by GrowNYC. The nonprofit has markets around the city but they tend to flourish in more affluent neighborhoods. GrowNYC tells the Times it's considering an online tutorial for anyone wanting to start a market.
(Copyright 2011 by The Associated Press. All Rights Reserved.)