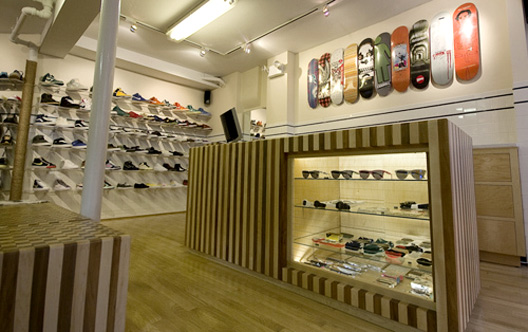 [Photos J. Martinez/hypebeast]
As one of the many sneaker stores which flourish in small spots around the Bowery, Dave's Quality Meat is usually overlooked by all except the diehards who seek it out for their Nike Tier 0 account (which means they stock the luxe and most limited of limited editions).
Proving their staying power, DQM has just celebrated their fifth anniversary with an interior renovation and special edition shoe release. Now that they look less like a butcher shop and more like a polished retail destination, the new DQM is showing maturity and a desire to stay on top of trends. With their excellent reputation, and given that New York Magazine once called them "the most innovative sneaker store in Manhattan," we think Dave's will only prosper from this refreshed image.
· DQM 5 Year Anniversary Makeover [Hypebeast]For more stories from Racked, go to racked.com.
Copyright RACKN