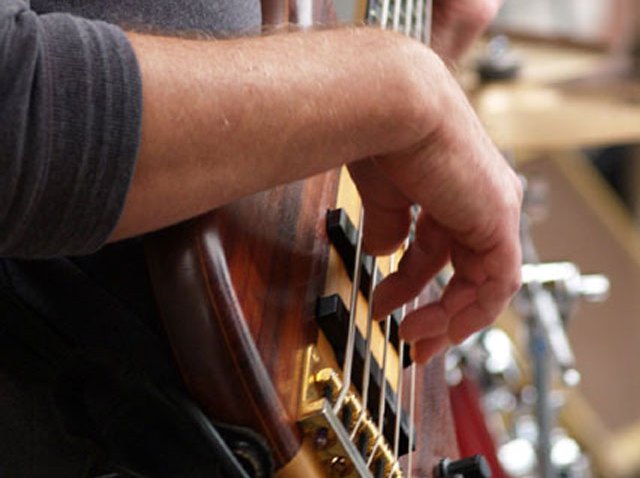 The Portland-based nonprofit CASH Music has been running an eye-catching Kickstarter campaign this week.
Anyone who donates more than $10 to the open-source software group will get a free, voluminous digital compilation featuring exclusive and unreleased songs from the likes of Elliott Smith (an early version of "Needle in the Hay"), Neon Indian, The Thermals, Throwing Muses and Deerhunter. Plenty of New York-area artists, including Marnie Stern, The Men, !!!, The National and Amanda Palmer donated songs to the fundraiser. Click here to donate and pick it up.
CASH Music is a digital platform that helps independent musicians better navigate the ever-turbulent internet-based music scene, from selling their music to making sure fans get up-to-date tour dates, all from one easy-to-use system. It was started by programmer Jesse von Doom and indie rock lifer Maggie Vail, who spent years at Kill Rock Stars.
This fundraising campaign is the highest profile outing yet for CASH Music, which will soon launch its next phase. Nonstop Sound recently caught up with Vail to see how the platform has grown during its brief existence, and what people can look forward to next.
Nonstop Sound: What inspired you to start CASH Music?

Maggie Vail: "CASH's start was a bit serendipitous. Kristin Hersh and Donita Sparks were looking to set up a service very similar to farm-style CSA, but for musicians, and they asked Jesse von Doom if he could help them build it. At the same time I was working at Kill Rock Stars and Jesse had just rebuilt our website. I was working on the marketing plan for Elliott Smith's posthumous record New Moon. I knew that as soon as it went to press it would leak so I asked Jesse if he knew about a place that build secure streams. Jesse went ahead and built it. That was one of the first platform tools built and use a version of it today to power streams for folks like Sleigh Bells, The Men, Andrew Bird, Jimmy Cliff, etc. In most other industries there is a basic, free layer of tech. That doesn't exist in this one and it should."
NS: What does Cash Music do that, say, Bandcamp or getting your music on iTunes won't do?
MV: "Yeah, we are definitely more then just a way for artists to sell music. We're looking to provide just about any functionality that a band or label site might possibly need. Of course there's a commerce element that will allow artists to sell mp3s, LPs, and shirts, but there is also tour date management, streaming (both public-facing and secure for press or licensing), social network feeds, email collection, mailing list management, etc. And all of these will interact with one another. For example, say you're playing a show in Atlanta and you have two guest list spots to give away. You can set up a contest on your site, tweet it out and have fans send in email addresses for a chance to win.
Our goal is to make all of this functional for a working musician, make their lives easier, and help enrich the fan experience. Because of our nonprofit status we can be flexible -- we aren't looking to dominate a market and we don't have investors to pay back -- we're actually just looking to fulfill a service and a need."
NS: How has the process been coming along so far? What has been the main challenge with getting this off the ground?
MV: "CASH has been around for about five years and became a nonprofit three and a half years ago. We've been building tools on spec with artists and labels, learning what is needed, what works for them and what doesn't. It became apparent when many of the same tools were being asked for again and again that some kind of platform was needed. We've been working on that for about eight or nine months or so. We call it the slow-cook approach. It's why you see so much support from fairly established artists and labels already. Many times we've already built something for them.
The main challenges are two -- funding and manpower. Basically this has been a virtually unfunded project until now; the Kickstarter represents more money than CASH has ever made before."
NS: What has been the response from the people you've worked with so far? Has it been tough getting artists to contribute tracks to the compilation, try out the service, etc?
MV: "Not at all. The response has been fantastic. If anything we might be moving too slow for some artists. As soon as they understand what we're building and get why we're different (re: open source and nonprofit) they want to know 1) when they can use it and 2) how they can help. We are a few weeks away from the commerce portion of the platform being released and that's the piece that many people are waiting for."