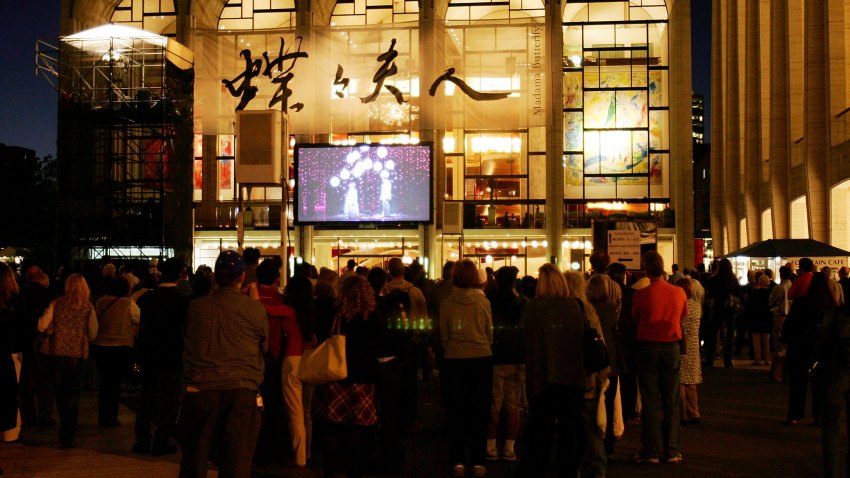 Closed since summertime, the Met Opera Shop has finally reopened its doors under new management.
In addition to the broad offering of classical CDs and DVDs, the shop has a range of art inspired by the music featured at the Met.
And you can also grab up parts of the Met's chandeliers.
The starburst chandeliers this summer were refurbished with new Swarovski crystals and the "original crystals and Sputnik-inspired orbs were carefully cleaned" and are now on sale at the Met Opera Shop.
The Met's not the only cultural institution that's recently polished itself up and put its older remnants on sale. Across the park, the Guggenheim Store has a line of "restoration rocks." Their pitch: Buy "one-of-a-kind fragments of Frank Lloyd Wright's modern masterpiece -- the Solomon R. Guggenheim Museum-- gathered during the 2007 restoration and presented in hand-crafted acrylic and sterling silver."
And if you're looking for something a little less delicate, there's also the MTA Surplus Material Sale where you secure genuine subway car horns, express bus tokens, and yes, sets of actual subway doors.
Copyright FREEL - NBC Local Media