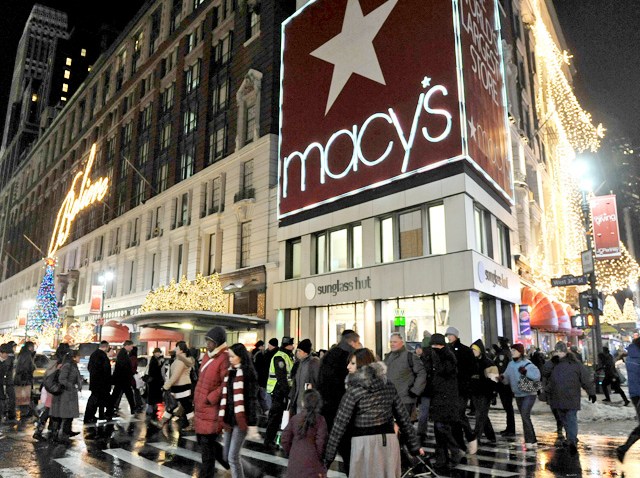 For those that don't know, Macy's Inc. is the parent company of Bloomingdale's -- which just yesterday announced it plans to open outlets in several states -- and apparently, they might consider outlets of their own.
Terry Lundgren, the president and chief executive of Macy's, told WWD: "There is no plan for Macy's outlets at the moment. As we learn the business with Bloomingdale's, it could be something we consider."
Needless to say, but even admitting the brand could "consider" outlets, Lundgren has set off a fire storm of speculation -- namely that the decision to open Bloomie's outlets is more of a small-scale experiment, to see how the business model works. Bloomingale's has only 40 outposts, while Macy's has more than 800, so it makes sense that the company would dip its toe into the water that Nordstrom, Saks Fifth Avenue, and Neiman Marcus have already been playing in before diving in headfirst.
Interestingly, insiders told WWD that retailers are increasingly looking at outlets not as a sample sale warehouse, but more as an additional sales source. For example, Bloomingdale's president and CEO Michael Gould told WWD that, in terms of merchandise, "the the vast majority will be fresh for the outlets" -- meaning not just merch coming straight from the Bloomingdale's stores.