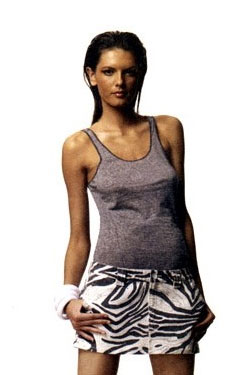 A look from Rogan's previous Target collection.
Rogan is doing a second Target line based on their ecofriendly Loomstate line. The main Loomstate collection, including organic-cotton blouses for $192 and organic sweaters for $161, is sold at Saks and Barneys Co-Op. The Target diffusion line will go for $14.99 to $44.99. It will launch on April 19 — in time for Earth Day on April 22 — and be available through May 16. Though the first Rogan line launched in Barneys, WWD writes:
Whether Target starts its Loomstate line off at a high-end retailer remains to be seen. These days, Target is stressing its low prices and the "pay less" part of its "Expect More, Pay Less" tag line and may want to distance itself from the haute crowd.

Everyone from Proenza Schouler to Karl Lagerfeld has done diffusion lines for stores like Target or H&M, but most designers don't go back for a second round. Many say doing such lines more than once cheapens their brand. But could Target — whose profits fell 23.8 percent in the third quarter — be trying to do just that by launching a diffusion line with a designer whose wares don't average $700? Are they worried collaborations like the one with Alexander McQueen was too highbrow? Because we thought that was exactly the point.
Target in Deal With Loomstate to Launch Eco-Friendly Line [WWD]

Copyright NYMAG - NY Mag