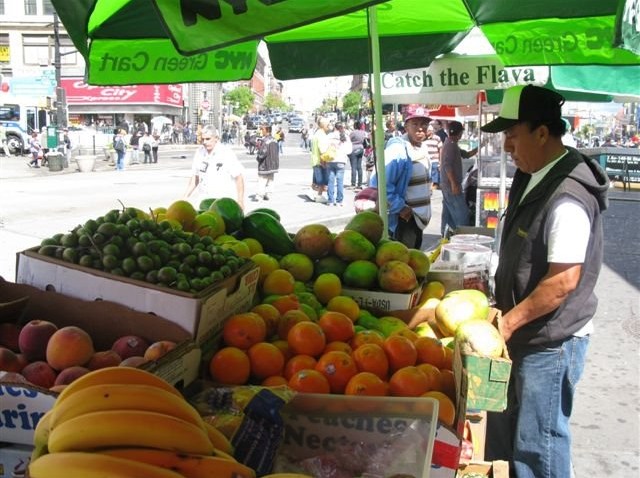 Despite all the food carts out there in New York City, it had been rare to find ones selling fresh whole fruits and vegetables.
That started to change back in 2008, when the city started distributing permits for grant-funded "Green Carts" in an effort to increase access to healthy food in certain neighborhoods.
A Green Cart can only sell raw fruits and vegetables such as whole carrots, bananas, apples and berries. Green Cart operators cannot cut, slice, peel or process fruits or vegetables on the carts.
You'll find Green Carts only in certain areas of New York City -- upper Manhattan, for example, and parts of the Bronx, Brooklyn, Queens, and Staten Island -- where fruit and vegetable consumption are low.
NYC Green Cart Cookbook Has Recipes from Celebrity Chefs
Museum Exhibit Dedicated to NYC Green Carts
To track down your nearest Green Cart, enter your address in the interactive map below:
To learn more about NYC Green Carts, click here.
To see more photos of Green Carts throughout the city, visit the NYC Green Cart Facebook page here.