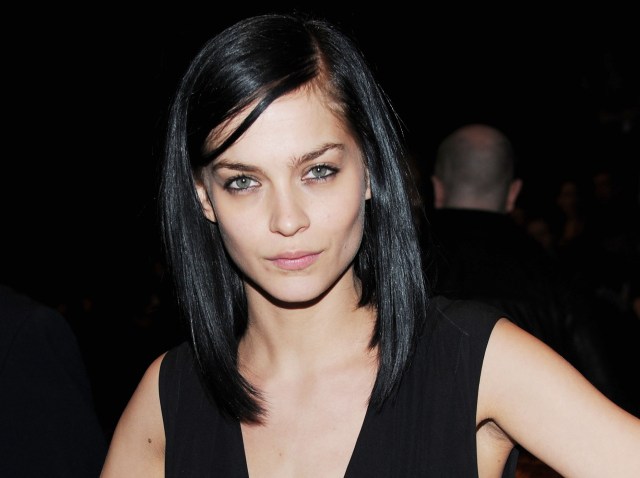 With The Standard's 18th floor bar -- better known as The Boom Boom Room -- radiating its typical golden glow last night, Misshapes DJs Leigh Lezark and Geordon Nicol laid-down a poppy, if not slightly moody, set in celebration of designer Narciso Rodriguez's fall 2010 collection.

"This is definitely a lounge," Lezark said with a grin as she crossfaded from one song to the next.

Considering its sleek, retro future decor and king-of-the-mountain status in the fickle world of New York nightlife, the Boom Boom Room is a funny place to spot The Misshapes. While the kids with the signature jet black hair and vacant visages (trust us, they're rather friendly and charming in person) are certainly no strangers to the swankier side of nightlife, most New Yorkers will always associate the trio (third Misshape musketeer Greg Krelenstein was absent last night) with their eponymous, now-defunct party at gritty Soho venue Don Hills.

Actually, it's a memory the Misshapes seem to hold dear as well. "We liked it when the ceiling dripped on us," Lezark conceded, betraying a pang or two of nostalgia.

Nicol, however, was quick to praise Andre Balazs' exclusive hotspot: "But the Boom Boom Room is beautiful, it's absolutely gorgeous." Then, as if for emphasis or merely to state the obvious, he added "and the view is amazing," even diverting his attention from the DJ booth to gaze at Manhattan, which sparkled beyond The Standard's floor-to-ceiling windows like disco ball shrapnel.

If the rest of the crowd shared Nicol's enthusiasm, you'd never know it. Guests like David Byrne, Mickey Boardman and Elle Magazine creative director Joe Zee sipped champagne by the space's figure-eight bar, showcasing just how nonchalant the lives of the supremely fabulous can be.

As for the Misshapes? They rapped up by midnight and -- with a slew of shows and parties to DJ till the end of Fashion Week -- hopefully went to bed.