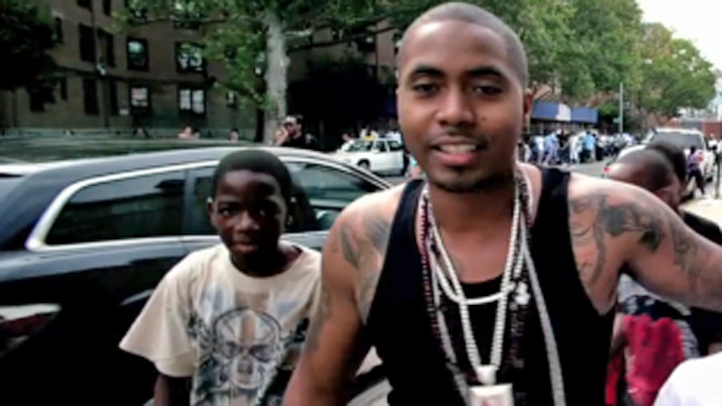 Queensbridge's very own Nas has been on a tear lately.
The perpetual comeback king made his most recent bid at vitality with "Nasty," an incredible lyrical workout that, from the recently slumping legend, seems like a bolt of lightning.
He followed "Nasty" with "The Don," a shockingly good song that felt like a lost bridge between the past and present of New York hip-hop.
Produced jointly by old Nas cohort Salaam Remi and the dearly departed Heavy D, "The Don" threw a warzone of a vocal sample at Nas, and it was a pleasure to watch him tackle it ably. The beat seemed inspired in part by AraabMuzik, whose dizzying samples and spacey drums have, along with the vibey beats of producer Harry Fraud, helped in part update the sound of New York hip-hop.
But out of left field, the sample switches up to something more akin to what Nas might have rapped over on his classic debut Illmatic: smooth and confidently menacing, completely classic.
Massive Attack's stunning remix of the track finds the sweet spot between the two poles of the original "The Don" beat, taking Nas' words and matching them to a spaced-out groover one might find in one of the more laid back clubs in the film Blade Runner.
Instead of racing to keep up with the beat, the British trip-hop group places his flow in the beat's pocket, allowing his words to find more weight than they had before. Nas is the best, and he wants the listener to know he's the best, and everyone else is just engaged in a perpetual game of catch-up. And we're not arguing.