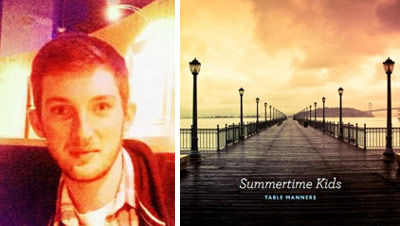 Who: Nick Roberts (And the Giraffe) is the mind and melodic sensibility behind Summertime Kids, and it's aptly-named: The dreamy music has an undercurrent of malaise akin to a bunch of teenagers kicking about in the summertime, waiting for life to start. The mostly instrumental debut EP Table Manners, which the Gainesville, Fla.-based Roberts just finished this month, suggests we'll be hearing Mr. Roberts' work on a Sofia Coppola film soundtrack about five minutes from now.
Reminds us of: Rocco DeLuca, Elliott Smith
Download this: Know and JV are standouts, but grab the whole six-track EP.