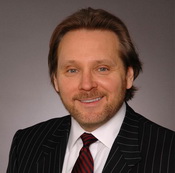 The stuff hasn't totally hit the fan yet in Brooklyn, at least, according to Massey Knakal Realty Services. They say the number of building and investment property sales only "dropped moderately" during the first half of 2008, meaning that the word "moderately" could still be somewhat modified in a stronger way for the second half. The report blames the (two guesses) credit crunch. It found that the number of sales in Brooklyn between January and June were down 22 percent from the same period last year, compared to 31 percent citywide. Quoth Massey Knakal Chairman Robert Knakal: "We are encouraged that the market for medium-sized investment properties has not been as adversely affected as the larger institutional quality property sector. Demand continues to be healthy and sellers are starting to adjust their expectations to meet current market conditions." A few weeks ago, the Knack predicted: "Lending will come back much stronger than it has been recently and this will provide a shot in the arm to our market." In other news, Quotations from Chairman Knakal, aka Hope Springs Eternal, will hit the shelves tomorrow.
· Brooklyn Bldg Sales Drop 'Moderately' During First Half of '08 [Brooklyn Eagle]
· The Chairman [Curbed]For more stories from Curbed, go to curbed.com.
Copyright CURBD