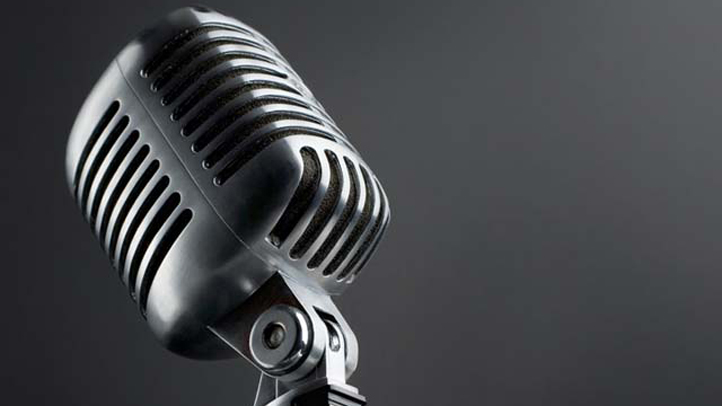 Playing to a room full of both young people and music industry types at Santos Party House Wednesday night, Kitty Pryde oozed an oddball charisma.

A teenage white girl from Florida who raps about teenage girl stuff, physically she's smaller than small. Her voice on record is a coo rather than a roar. But her abilities on the mic and her stage presence should not be doubted.

She developed her audience largely through Tumblr and Facebook, and her breakout track "Okay Cupid," found its success through a viral YouTube video. She's a magnetic presence in the video, staring into the camera with a certain teenage stoicism while her friends drink beers and carry on in the background. Nothing about her screams "rapper," and yet she is. A very good one, at that.

Live at Santos, she dropped the stoicism and took on an energy not found on "ha ha, i'm sorry," her recent EP. The show was winningly amateurish in the same way that early Saturday Night Live episodes were.

Her younger brother, who is awkward and awesome in all the right ways, was her hype man. Pryde would periodically leave the stage to go into the audience and dance. She skipped words that the crowd would end up filling in for her anyway. She understands that rapping is in and of itself a rudderless boat, merely a musical tool to get ideas across. And while rapping has become associated with a certain set of attitudes, she goes completely against the grain. Pryde plays the part of "teenage girl" completely -- and for a rapper, this seems nothing short of revolutionary.

Associated with Das Racist's Greedhead camp, Lakutis opened, providing a bizarro foil to Pryde's down-to-earth raps about crushes and self-reflection. Lakutis has developed from a bit player to a rapper with legitimate star potential, despite, as with Pryde, exuding little that is overtly "rapper."

He often raps over ping-ponging electro, yelling his face off as he spits rhymes that give the impression that he spent much of his youth immersed in science fiction and fantasy (his verse in "Yo What's Good New York," a track he did with Das Racist and Action Bronson, is mostly about Game Of Thrones).

He's a silly guy, claiming nearly every song he played was about his dad and at one point just going into the audience just to scream stuff. His and Pryde's sets served as proof that in hip-hop's ever-changing landscape, weird just might be the new normal.