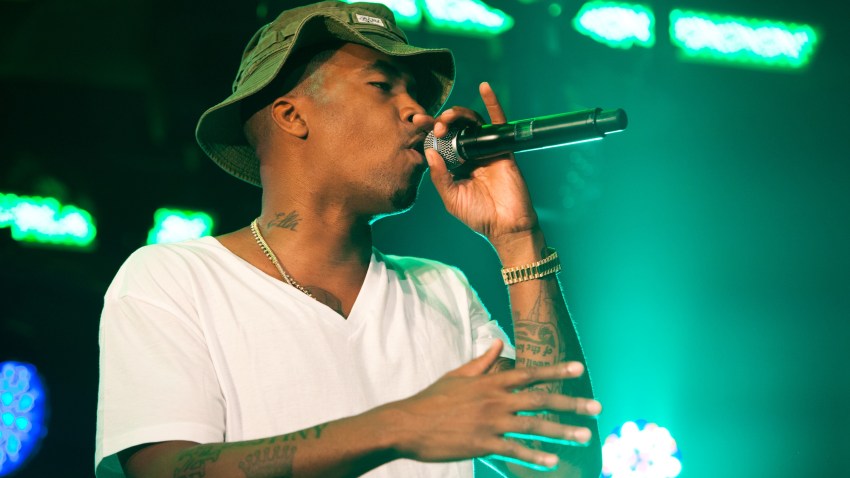 The scene was reminiscent of New York's golden era of hip hop in the 1990s, as Nas performed some of his classic tracks, along with songs from his new album "Life is Good" at the iHeartRadio Theater in Tribeca on Friday.

Nas began the set with the song "No Introduction," making the claim that for the Queensbridge emcee no formal entrance is required. He exposed his enduring love of the craft, as he closed his eyes to recite the first few bars.

He then transported the audience back to 1994 with "The World is Yours" from his debut album "Illmatic." Nas admitted to being stuck in the '90s as he performed "Bye Baby," a track dedicated to his ex wife, Kelis. The crowd listened attentively as he reflected on his failed attempt at marriage. At the end of the song, the hip-hop veteran called out: "Next go 'round I hope I pick the truest type / And watch me do it all again it's a beautiful life / Aight /Goodbye," while a hundred, standing fans responded with applause.

Earlier in the showcase Nas expressed that he's "staying in [his] square" with this recent album, by paying homage to his original poetic style and sound. He rounded out the set letting everyone know that all he needed was "One Mic." Fans rushed to the stage for autographs, handing the emcee everything from notebooks inscribed with 'Nas' to single ride metro cards.

Listening to the songs from his new album, it is clear that Nas is a man who has experienced a great deal of highs and lows, only to realize that all in all "Life is Good."