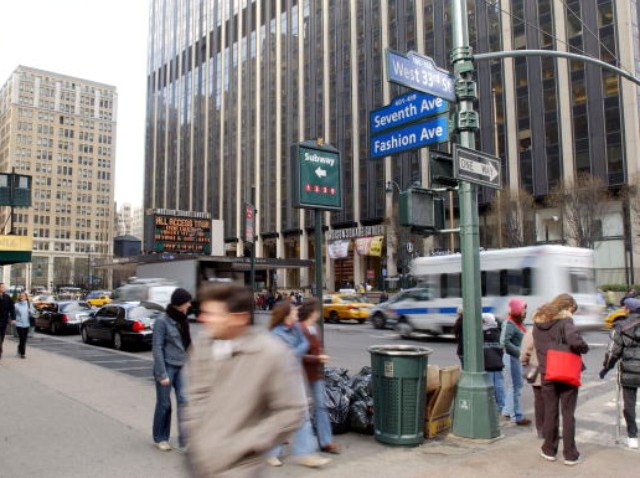 Designers Nanette Lepore, Yeohlee Teng and Stan Herman took their fight to save New York's Garment District to Washington, meeting with several (D-only) legislators to put the pressure on for domestic manufacturing and city zoning protection.
Lepore, who has been an instrumental leader of the movement, convened with fellow designers and Sen. Kirsten Gillibrand (D., N.Y.) and staffers from the offices of several congressmen, including Rep. Tim Ryan, (D., Ohio) of the Congressional Manufacturing Caucus. Along with Ryan, Rep. Jerrold Nadler (D., N.Y.), to put the pressure on to preserve the manufacturing half of the fashion industry, with Manhattan's Garment District representing the nucleus of fashion's success. The pols also watched the HBO documentary on the history of apparel manufacture in New York, Schmatta: From Rags to Riches to Rags.
It's huge that these figureheads of an industry so sleek and glamorous on the surface have stepped up to expose the equally important process behind that glamour and fight for its survival. Herman strategically brought up the First Lady, praising MObama for her fashion savvy and attention to fledgling American designers and gently suggesting she make it clear where they make their clothes. If this fight is a chess match, she's certainly the Queen piece, so smart thinking. We'll see how she plays it.