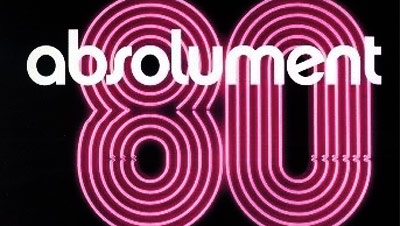 All too often, as perceived by the rest of western culture, French pop music gets boiled down to roughly two periods: wartime music hall/accordions (your Edith Piafs and Charles Trenets) and Americana-worshipping 1960s yé-yé pop (your Serge Gainsbourgs and Françoise Hardys). But the 1980s yielded one of the most playful, experimental and prolific periods in French pop music. Why? Because none of the music was made for export, and people had plenty of cash to spend on records.
On Tuesday night a pair of DJs who know their stuff are kicking off a series at Bell House with Radio Nouvelle Vague, a night of all French new wave music (no relation to Nouvelle Vague, the French bossa-nova-goes-'80s cover band). If you don't know much about this period, you might just develop a new obsession after your mind is blown by the sheer breadth of styles and songs. If you do, you'll thrill to hearing a lot of the stuff that rarely gets played in NYC.
DJ Frankie Teardrop and DJ Andouillette present Radio Nouvelle Vague. Tuesday, April 12, 8PM at Bell House (Frontier Room), 149 7th Street, Gowanus, Brooklyn; 718-643-6510. Free.