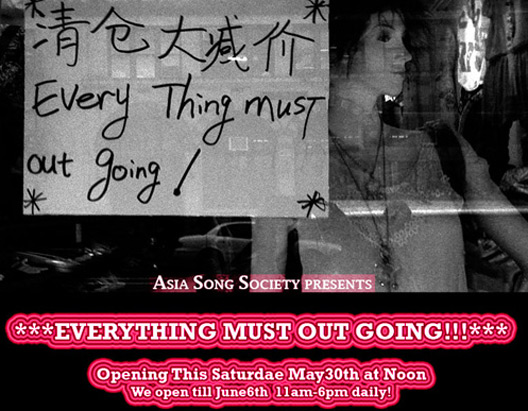 We don't quite know how to take the news that artist Terence Koh, otherwise known for his obsession with the Fendi fur coat, will be having something of a sample sale in his Chinatown gallery/workspace Saturday.

Is it a sale or is it art? Will Terence crap on something so that we can sell it for $500,000?
In any case, Style.com reports that there will at least be $500 Comme des Garcons T-shirts as well as $40 offerings from aNYthing. How about getting your dad a blank journal for Father's Day? At Koh's place, it will cost $99.95 and come with an afternoon tour of Manhattan with artist Tyler Coburn, "who does rubbings at various city landmarks."
The show/sale, titled "Everything Must Out Going," opens Saturday at noon at Koh's Asia Song Society (ASS) at 45 Canal Street, and runs 11am to 6pm daily through June 6. You can expect that we'll be dropping in, so long as he promises to keep that Fendi in its cage.

Copyright RACKN