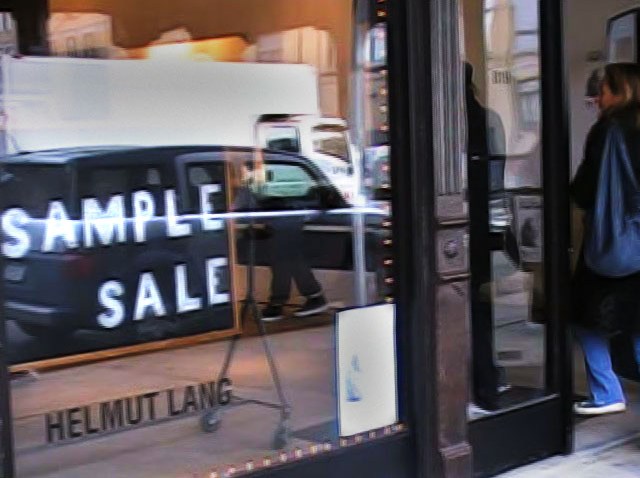 The Helmut Lang sale opens to the public today, and we got a sneak peek at the private preview yesterday. Unfortunately, we aren't allowed to show pictures, but we've got details on the best wares and sale prices.
First off, there's quite a bit of merchandise packed into the Meatpacking location, including some of the brand's most sought-after fall items, namely the plush shearling vest that was originally $1795 at Net-a-Porter and is now just $595 (still too rich for our blood, but for those with holiday savings to burn, we'd highly recommend). Other must-haves include black leather slim-fit biker jackets for $475 and a shearling-embellished side-zip leather vest for $425. Also in plentiful supply: a very cool, healther gray sweatshirt-inspired side-zip jacket for $185.
The stretchy leather pants are also in plentiful supply, but they don't have any of the most-desired styles (the black leather stretch pants and the leather-and-stretch cotton combo pants), but they do have alternates in the form of gray leather stretch leggings for $350. Head to the wall on the far right side for two racks packed with final-final sale items -- slouchy tops and skinny pants for a mere $25.
Helmut Lang Sample Sale
819 Washington Street (at Gansevoort)
Wednesday - Sunday, 11AM-8PM