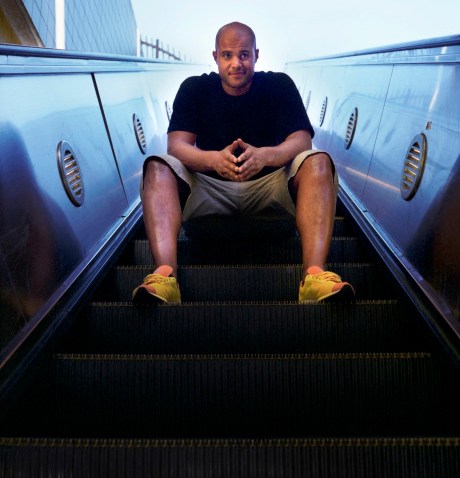 As a third-year law student at Hofstra, Angel Del Villar II dropped out to pursue his rap dream. He made the New York rounds, appearing at the Nuyorican Poets Café, guested on WNYU and dropped self-released albums on the regular, spitting under the name Homeboy Sandman.
Whether this is a heartwarming story of following your dreams or making your parents deeply distressed says a lot about how you feel about his hip-hop.
As you can guess, it worked out pretty well for Sandman. His albums Actual Factual Pterodactyl and The Good Sun earned critical love and bits of airtime, and helped him score a record deal with the respected indie-rap label Stones Throw, who recently released his Subject: Matter EP. You can stream that here.
After all this hard work, Homeboy certainly deserves a victory bash, so consider dropping by his show at the Hiro Ballroom on March 10. And if you're still horrified by his career decisions, perhaps he's found some use for all that education by finding rhymes for adjudicate and remittitur.