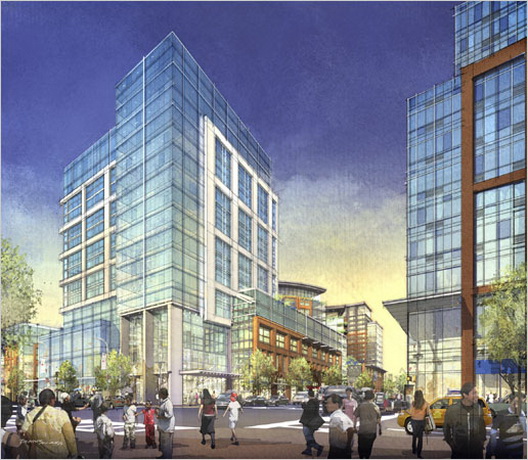 The city cleared the way for one of its big Harlem redevelopment projects, approving a $700 million project that would turn some vacant lots along 125th Street in East Harlem into a development of office towers, housing and shops. It also includes a hotel, a cultural center and a new public plaza. The formal name for the venture is the East Harlem Media, Entertainment and Cultural Center. And the city expects to break ground in 2009 (assuming anyone is breaking ground for anything by then). On that front, the lead developer selected for the project, General Growth Properties, is currently the subject of "growing concerns about the firm's economic viability," in the words of the Post. On the other hand, Crain's called General Growth "troubled" and wrote that the choice "was surprising because the company has been plagued by concerns that it won't be able to repay its debt, with some published reports suggesting the company might have to file for bankruptcy." Which could throw a wrench into the works. Enjoy the rendering, friends, because it could end up on the long list of things that never get beyond pretty drawings.
· Council Clears Way for $700 Million Complex in Harlem [NYT]
· High on Harlem [NYP]
· City taps developers for E. Harlem project [Crain's]For more stories from Curbed, go to curbed.com.
Copyright CURBD