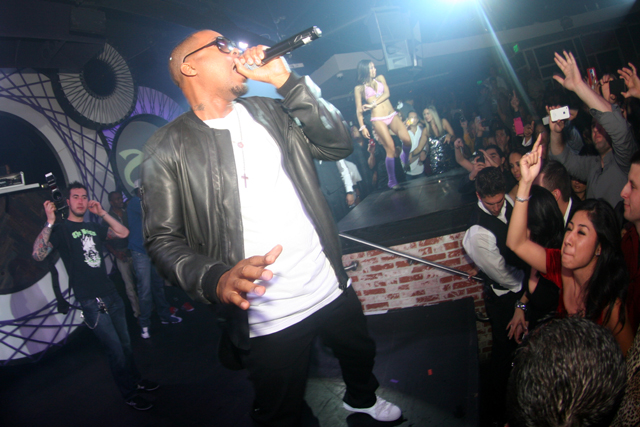 After years that seemed to be spent in the wilderness, releasing middling albums that held promise but ultimately failed to deliver on the greatness shown by his debut album Illmatic, it looks like Nas might just be back for good. The now 38-year-old Queens spitter has been slowly leaking tracks from his upcoming album Life Is Good..., and with each successive song it seems more and more that Life Is Good... is turning out to be the album we're hoping it's going to be.

First there was knockout single "Nasty," whose evocative video found Nas quite literally rediscovering his roots as he skipped joyously through the Queensbridge projects, shedding his jewelry and rediscovering his old self in the booth. Then there was "The Don," which featured a pitched-up sample colliding into an old-school beat halfway through the song, literally jamming together the hip-hop of New York past and present. A mere week and a half ago we got the gritty "Accidental Murderers," and now here's "Loco Motive."
Detailing his personal struggles throughout the years, "Loco Motive" features some of the most optimistic bars of Nas' career: "My life been good since I've been finding peace," he raps over No I.D.'s minor-key, piano-heavy beat that reminds of Illmatic's "N.Y. State of Mind." The icing on "Loco Motive's" cake comes at the adlibs of Large Professor, the NYC stalwart whose group Main Source offered Nas his first taste of the spotlight as part of the posse cut "Live at the Barbeque."

With any luck, Nas may very well have rediscovered his voice after all of these years. We won't have long to wait to find out: Life Is Good... comes out on July 17th.