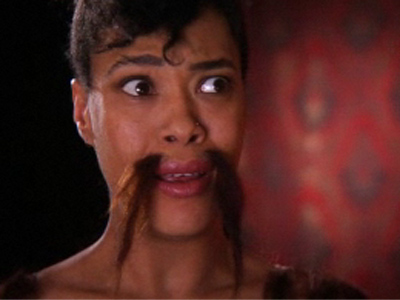 Bemoaning another Jamba Juice moving in to de-grit your NYC street? Perhaps you need a night of (deeply) underground cinema to soothe your counterculture-starved soul.
Drag your bones to Anthology Film Archives tonight, where Halloween meets haute camp in a one-night-only festival of funny-as-hell shorts by indie filmmaker Lola Rock'n'rolla, who's screened her 1950s horror-vibe-drenched creations at festivals all over the world.
Thrill! as gay zombies (including Murray Hill) take over New York City in "Night of the Living Gay". Gasp! as a drag queen buys black market makeup that causes her to grow 50 feet tall in "Dragzilla". Vow to wax! as a young girl is teased for her excessive-body hair problem in "I Was a Tranny Werewolf" (shown here for the first time). John Waters would be so proud.
Details
Lola Rock'n'rolla's "Dragzilla" and more
Tuesday, October 20, 8PM
32 Second Avenue; 212-505-5181
$8
More info at lolarocknrolla.com
Copyright FREEL - NBC Local Media