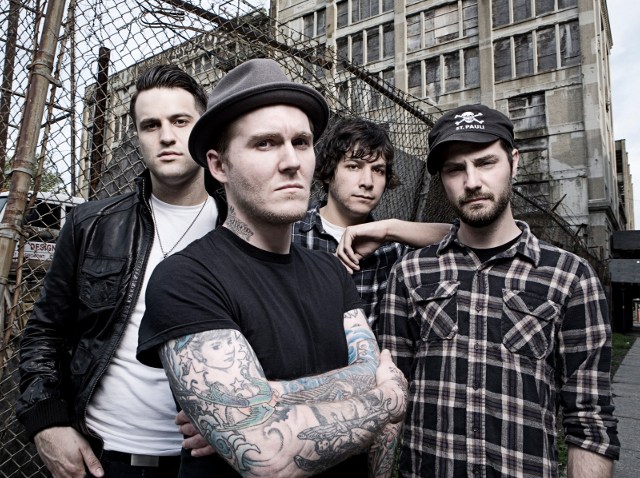 Jersey boys The Gaslight Anthem will release their new album Handwritten on July 24 via their new label Mercury Records.
The set was produced by Brendan O'Brien, who has worked with Anthem touchstones like Bruce Springsteen (whom they've jammed with live) and Pearl Jam (whose "State of Love And Trust" they've covered).
O'Brien is known for capturing a nice live energy while still retaining enough radio-ready polish.
Should this set sound good blasting out of a '55 Cadillac (or a decent approximation) that's burning rubber to get out of Jersey (or a reasonable facsimile) then O'Brien will have once again done his job.
To get a sense of where Handwritten is heading, you can stream the first single "45" over here.
The Gaslight Anthem is offering area fans several opportunities to sweat out their pomade. They will kick off their summer tour with a stop at the Music Hall of Williamsburg on May 16.
If you can't make it, you can stream it here.
They will also play Metallica's Orion Festival in Atlantic City on June 23 and will play the absolutely absurd Bamboozle festival in East Rutherford on May 20 alongside Bon Jovi, Skrillex, Andrew Dice Clay and Incubus.