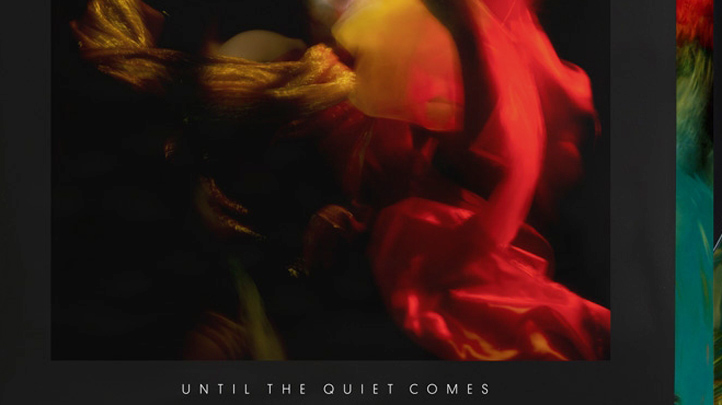 Flying Lotus has never been one to do things any way other than his own. The Los Angeles-based post-everything electronic producer has just released the first single from his upcoming album Until The Quiet Comes, due out October 2nd on Warp Records.

Entitled "See Thru To U," the track is a warm quiet storm, with guest vocalist Erykah Badu cooing over layers of her own vocals. One of the great things about Flying Lotus is his ability to take a guest and use them as part of the sonic collage, rather than as the centerpiece of the song.

On "And The World Laughs With You," one of the highlights from his 2010 Cosmogramma LP, Flying Lotus gave Radiohead's Thom Yorke a similar treatment, taking the British singer's vocals and warping them until they're nearly recognizable as speech, instead yet another emotive thread in FlyLo's lush tapestry.
Until The Quiet Comes will be released in several formats, including double 180 gram vinyl, regular vinyl, an eight-panel digipack CD, as well as digitally. Guests on the album include the Los Angeles virtuoso bassist/singer Thundercat, another turn by Thom Yorke, and the Badu song we're posting here.

What's more, he's kicking off his North American tour on October 7th with a date at the cavernous Terminal 5. Live, FlyLo always has a few tricks up his sleeve, and he's not to be missed.