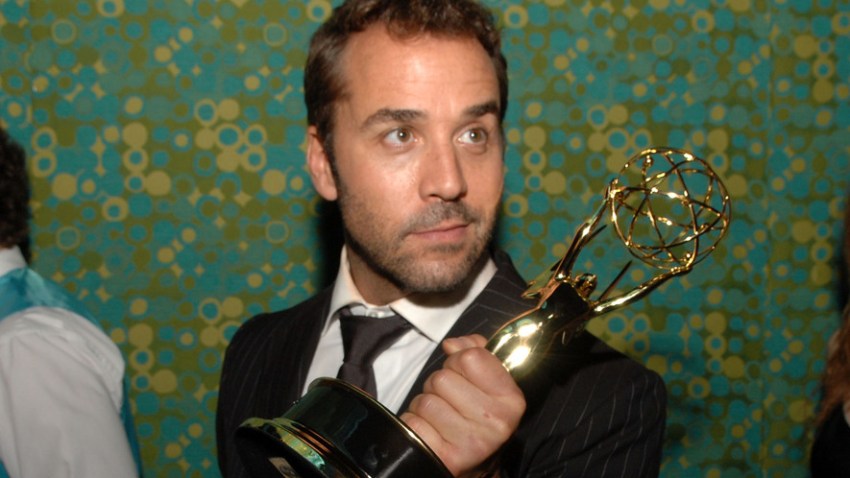 Boy, has Jeremy Piven got a fish tale. But Broadway producers say it stinks.
A controversial doctor has come to the defense of Piven, star of HBO's hit series "Entourage," saying he's MIA from a new production of "Speed the Plow" because his lifelong love of sushi.
"He's been eating sushi twice a day for years," said Dr. Carlon Colker of the PeakWell ness Center told the New York Post. "He's a voracious sushi eater. I tested him, and he's got a shocking level of almost six times the upper limit of what's allowable," he said, referring to Piven's mercury levels.
The doc said he "put the hammer down" and ordered Piven off the stage.
"He had difficulty lifting his arms and legs off the bed . . . A few days later, he started experiencing dizziness and had trouble with his lines," Colker said.
Piven has been missing from the cast of the David Mamet play since Tuesday but his contract requires him to stay through the Broadway run that ends on Feb. 22.
Rumors have swirled about Piven's party habits here in Manhattan, not unlike his Ari Gold character on "Entourage." Broadway producers and even his costars seem less than convinced by the sushi excuse.
"We didn't have star insurance, but we should have had a- -hole insurance," one investor, looking to bank on Piven's star appeal, told the Post.

Upon learning Piven's reasons for reportedly flying back to Los Angeles, David Mamet, who wrote the script, told Daily Variety: "My understanding is that he is leaving show business to pursue a career as a thermometer."
Tony-winner Norbert Leo Butz will fill in for Piven for now but producers have lined up Oscar-winner William H. Macy, the Post reported. Meanwhile, disappointed fans are demanding refunds for the recent shows Piven has skipped.
Here's a YouTube clip of Piven having some fun with photographers after he left a party thrown by Puff Daddy this year.