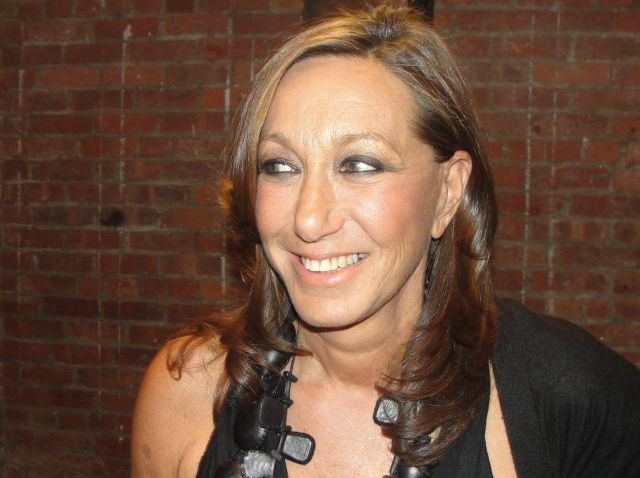 Fashion icon and designer Donna Karan has been cranking out clean, sophisticated style for decades with her eponymous fashion empire. Despite being an influential style superstar, the designer revealed last night she lives by simple rules when it comes to her summer wardrobe.
"If you can't sleep in it and go out it in I want 'no' from it," Karan told Niteside at the second annual Alice + Olivia-sponsored Bent on Learning Benefit. "I have to be able to sleep and go out in it. Comfort, easy, urban zen clothes."
Karan, a yoga enthusiast, joined other celebrity yoga fans such as Gwyneth Paltrow, Russell Simmons, and the material girl herself, Madonna -- accompanied by her tween daughter Lourdes -- for the Bent on Learning Benefit at the Puck Building in Soho. The organization provides New York City youth with yoga and meditation instruction.
Karan noted that she stays motivated about fashion despite years in the industry because it's a part of her everyday life.
"I gotta dress myself every morning," she said. "Me, my family, my friends, they all want, 'What do I wear? What do I wear?'"