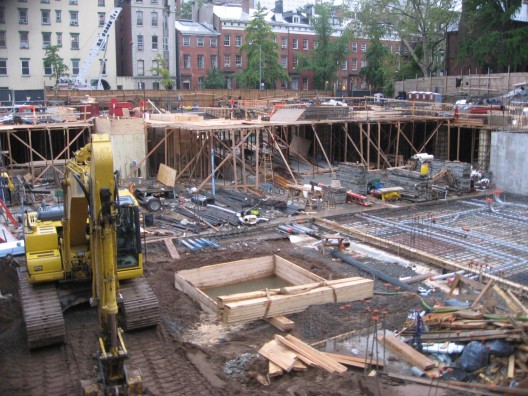 Yesterday, we promised more information on the Chelsea Enclave, the new Ninth Avenue development being built on the hallowed grounds of the historic General Theological Seminary. Now, a day late and about $1.4 million short (of affording anything in this luxury condop building), we present part two. As you can see from the above, crumbling credit markets won't keep this seven-story building from happening. Surprisingly, work has already progressed pretty far. We say surprisingly because this somewhat controversial 53-unit project has only just now made its official debut. The website is still in teaser mode, but the sales office over on Tenth Avenue and 22nd Street is in full swing. Drop by and tell 'em the Good Lord sent ya.
· Development Du Jour: Chelsea Enclave [Curbed]
· Chelsea Enclave is a Fortress of Solitude, Condos [Curbed]For more stories from Curbed, go to curbed.com.
Copyright CURBD