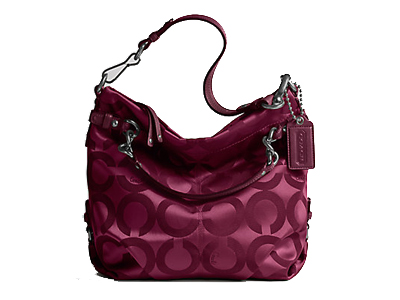 According to the Madison Avenue Spy, the space that Miu Miu vacated on 69th Street and Madison Avenue will soon be filled with Coach's latest concept venture, a new stand-alone collection named for the label's creative director, Reed Krakoff.
Coach already launched a spin-off brand this year in the form of Poppy -- a giddy, teen-targeted collection with prices in the slightly more reasonable $198-$598 range -- and this new Reed Krakoff collection would expand Coach even further, though it sounds like the latest venture would focus on luxury clothing and accessories in the $49-$1,195 range.
As the Madison Avenue Spy points out, the move toward a luxury brand (especially one with Krakoff's rather-unknown name attached to it) is rather a risky venture right now, so it will be interesting to see how the gamble turns out in 2010.