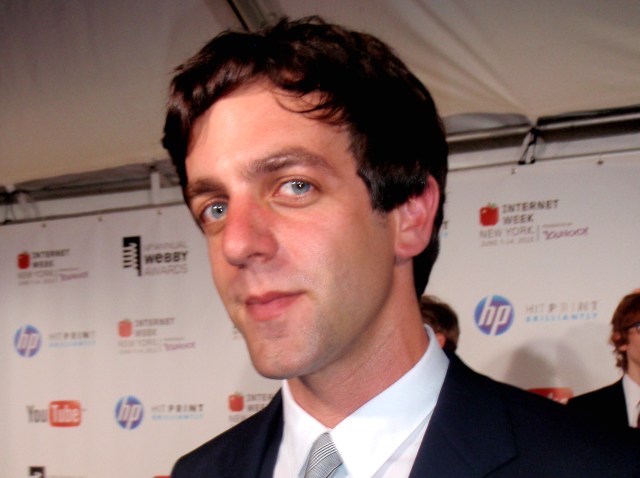 "The Office" star B.J. Novak, who hosted the annual Webby Awards in Lower Manhattan last night, said working with sitcom co-star Steve Carell is the highest honor in the business.
"Working with him is the greatest privilege in comedy," Novak said during the 14th annual Webby Award show, which he hosted last night in Lower Manhattan.
The actor, writer and comedian confessed he was nervous to fulfill his hosting duties last night for the annual award show that closes out Internet Week because celebrity critic Roger Ebert was in the audience.
"I'm so scared to host tonight because Roger Ebert is going ot be in the audience," Novak said. "The entire time, I will be watching his thumbs for any movement in the right direction."
He added, "I will be composing his review in my head so my mind will be going."
Hosting duties at this year's award show isn't the only recent connection the actor has had with the Internet. On this year's season finale of NBC's The Office, Novak's character, Ryan, decided to create a social networking site called "Woof" that links up all other social networking sites for a monthly fee of $12.95.
"It's the worst idea I've ever heard," Novak said. "But he's a smart guy and it will be good for him."
NBCNewYork.com is a partner of Internet Week New York.