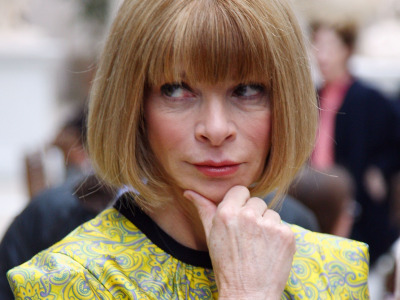 Vogue Editor-in-Chief Anna Wintour sat down to provide her two cents for the forthcoming Teen Vogue Handbook, and could potentially charm some aspiring fashion gals with her advice on working hard and opting for cute jeans over a suit at a job interview.
The apparently fun-loving Wintour championed the thrilling unpredictability of her job, while dismissing the easy way up in the industry in favor of hard work and given talent. She also tentatively advised teen readers to skip the suit and wear jeans if they were to ever interview with her. Tentatively, because she warned that she might change her mind and go back to suits in a few months.
We think that if you end up in front of Anna Wintour in a job interview, you should make sure your jeans are the chiciest-chic on the planet, otherwise, non-denim may be safer. Just sayin'.