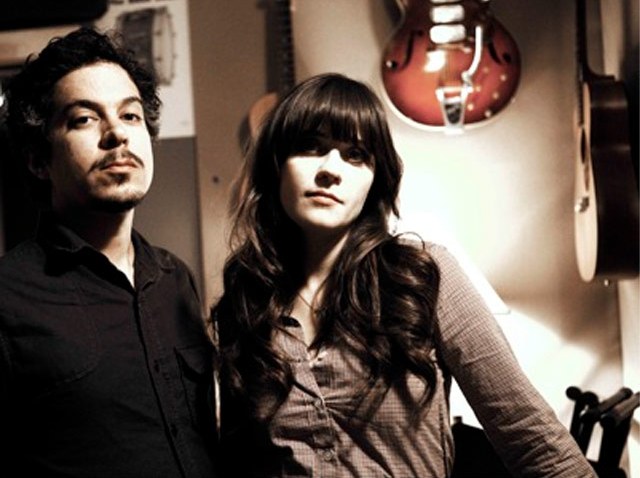 TWOFER: She & Him's sophomore album, "Volume Two," is has barely been out a week, so you can expect the love to flow hard and fast for unlikely (yet perfectly-paired) duo M. Ward and Zooey Deschanel as they take the stage with their summery, Mamas-and-Papas-esque melodies for the first of two Bowery Ballroom shows. The Living Sisters open (and are worth arriving early for). 8PM.
CUSHY: Here's a civilized way to kick off your week: Sip swellegant cocktails in the low-lit luxe of the Royalton's Bar 44 while the in-residence Lady Starlight (part of the Gaga posse, as we've discussed) spins a curated mix of recent-retro (80s!) gems. In your glass, we recommend the Honey Sling (Tanqueray Rangpur Gin, clover honey, fresh lime) or the (ironically-named?) Recession, Bulleit bourbon with ginger, oranges and Campari. 8PM.
OIL AND WATER: Think your job sucks? Jayne Larson a chauffeur for a family of Saudi Royals visiting Beverly Hills for "seven weeks of shopping and plastic surgery." She wrote a one-woman show about it (wouldn't you?) called "Driving the Saudis"; catch her epic multimedia presentation at Galapagos tonight and tomorrow at 8PM.
Got a tip? Email us.