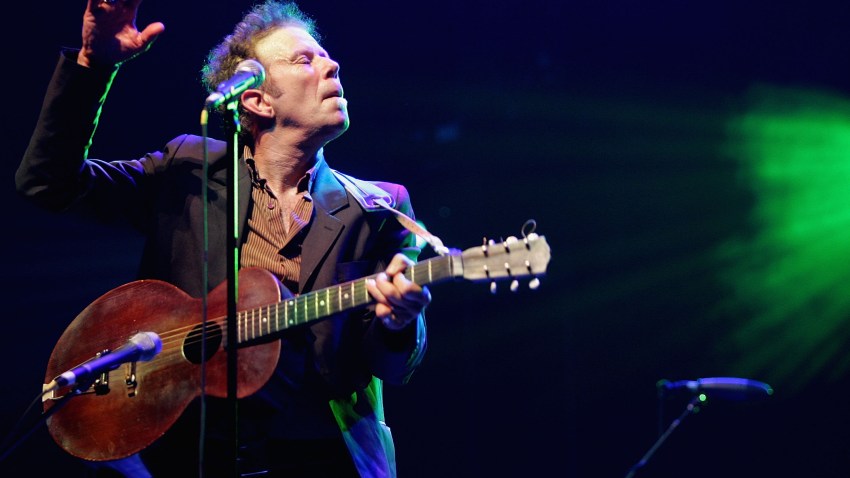 Tom Waits at the Waldorf Astoria? Stranger things have happened, or so we hear. Yet, come March, the grizzled singer/songwriter will be honored there as one of this year's inductees into the Rock and Roll Hall of Fame.

"I am still recovering," Waits said in a statement (via Rolling Stone). "I never really cared about the Rock and Roll Hall of Fame...but now I am surprised to discover how much I DO care."

Waits joins Alice Cooper, Neil Diamond, Darlene Love (who is performing in town next week), and Dr. John as the Hall's 2011 artist inductees. Session musician Leon Russell will receive the Award For Musical Excellence; two music label founders, Jac Holzman (Elektra/Nonesuch) and Art Rupe (Specialty Records) will receive the Ahmet Ertegun Award.

The induction ceremony will be held at Manhattan's Waldorf Astoria hotel on March 14 and broadcast live on Fuse. The annual event is famed for its unusual onstage pairings, and this year should fare similarly: Alice Cooper told Rolling Stone that he plans to reunite his original band, and Neil Diamond has hinted at a possible all-star inductee jam.

Nominees who didn't make the cut this year include the Beastie Boys, LL Cool J, Laura Nyro, and Bon Jovi.

Copyright Getty