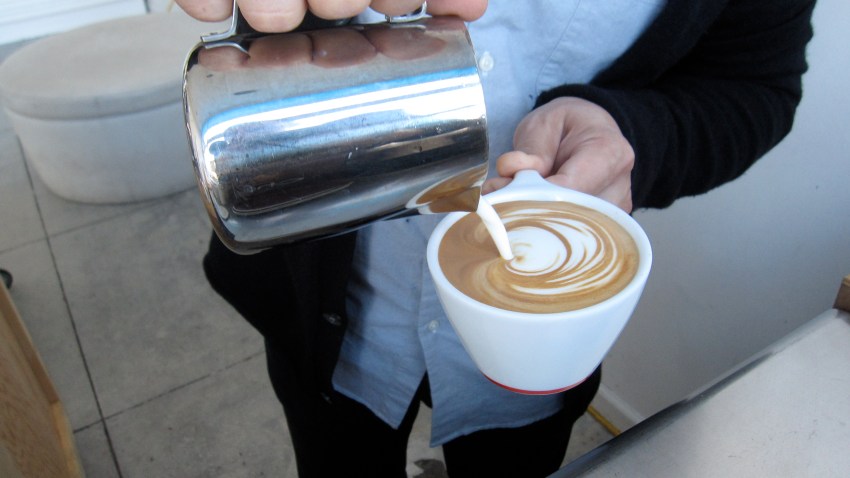 ROAST: How serious are you about coffee? Specifically, we mean how serious are you about brewing it. Because at RBC NYC, the self-proclaimed "old world" espresso bar in Tribeca, they don't mess around: At tonight's Manual Brew-Down competition, you can expect to go up against hardcore baristas from across the city as a panel of judges (reps from Counter Culture and Third Rail, among others, will be on hand. There'll be prizes, the chance to play with RBC's cutting edge brewing gizmos and gadgets (of which there are plenty), and complimentary suds from Brooklyn Brewery (because there is such a thing as too much coffee). Competitors, show up with beans and brewing tools at 7:15 for sign-in; everyone else, come to watch the heats and sip caffeine galore at 7:30PM.
STUPID CUPID: We're always fans of storytelling series The Moth's StorySlams, but we have a special spot in our hearts for the lurve-themed ones that happen around Valentine's Day—because as competitors recount their tales of love gone wrong (sometimes right, but usually wrong), it makes us feel better about our own battle scars. At tonight's Romance StorySlam at the Housing Works Bookstore Café, 10 storytellers go tale-to-tale, and three teams of judges declare a winner. This slam tends to sell out, so arrive early. 7PM.
FASTEN: When clothier Seize sue Vingt launched in 1998, it was steeped in the tradition of bespoke finery, so who better to help school you in that most elusive detail: The button? The brand's Education Cocktail Series (a series of talks on the luxury sector) kicks off with a masterclass led by Paolo Gritti of the Gritti Group, the Italian-owned accessory outfit that sources delicate shell buttons the world over. Also: Booze! Berkshire Mountain Distillers will be pouring. 78 Greene Street; 212.625.1620, 7PM; rsvp to nyc@16sur20.com.