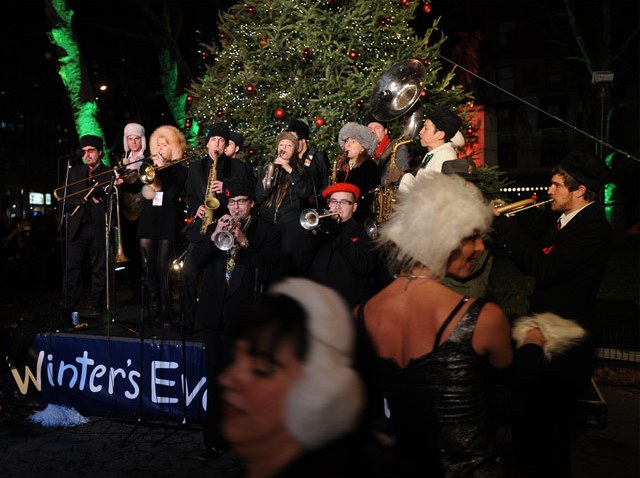 YULEPALOOZA: The Tenth Annual Winter's Eve at Lincoln Square bills itself as New York City's largest holiday festival, and who are we to question that? There'll be a tree lighting, food tastings, discounts and more as shops and services from 63rd street along Broadway to the Time Warner Center join in the fun. Best part? The streets will come alive with street musicians, jugglers, stilt-walkers and more. 5:30PM.
BYRNE, UNINTERRUPTED: The bi-monthly lecture series Open City Dialogue is, according to its creators, woven together from the common thread of people's obsessions. Tonight, musician-multimedia artist-pied piper of hip David Byrne is at the lectern, discussing how context determines the creative process in "Creation in Reverse". Pete's Candy Store. 7:30PM.
FARE PLAY: Author Amy Braunschweiger dug up juicy taxi stories from the 1970s through present day for her book "Taxi Confidential: Life, Death and 3 a.m. Revelations in NYC Cabs," which we'll distill in 10 of her own words: "a transvestite hooker wielding her stiletto heel as a weapon." She'll be at Bluestockings Bookstore at 7PM.
Got a tip? Email us.
Copyright FREEL - NBC Local Media