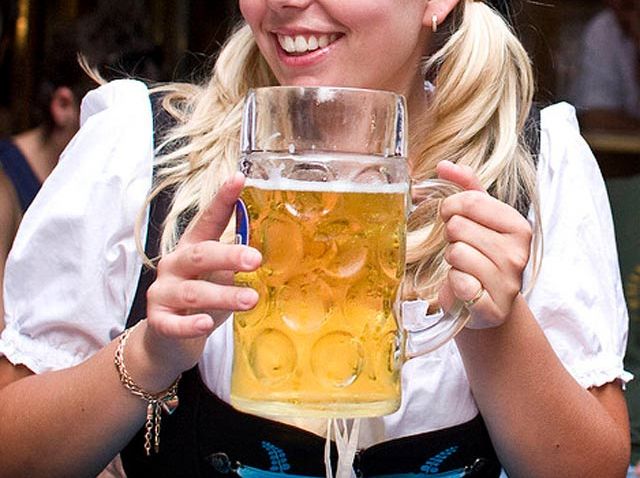 TAKE IT ALL AUF: Only thing better than Octoberfest (beer & sausage!) is Oktoburlesk (beer & sausage &… more sausage!). As the name suggests, it's a night of teutonic tastes—from $5 steins of imported bier and grassfed wursts grilled up by the Urban Rustic food cart—with a little extra sauciness thrown in, courtesy of Grammy-nominated polka great Alex Meixner and the Wassabasco Burlesque crew. The ladies of the latter will perform their Sausage Dance. (Isn't that incentive enough alone to head to the Gowanus?)
GODLINESS: The MOTH storytelling series returns, tackling the almighty in OMG: Stories of the Sacred. You'll hear tales of fear and redemption from the devout and the agnostic across religions—and you may never look at Reverend Al Sharpton the same way again (yep, he's on the bill). At the NY Public Library (42 St/5Ave), part of LIVE from the NYPL. 8PM.
MORE THAN WORDS: File this event under Things That May Actually Help Save Publishing From Certain Death: Tonight, HarperPerennial hosts a night of karaoke with its authors (effectively outing any Gleeks among them) at Housing Works Bookstore Café, including Rachel Shukert (Everything is Going to Be Great) and Katrina Kittle (The Blessings of the Animals). Other publishers, take note—who wouldn't want to hear Colson Whitehead tackle Don't Stop Believin'? 7:30PM.

Plus: See our music picks on the Nonstop Sound blog.
Got a tip? Email Elizabeth.