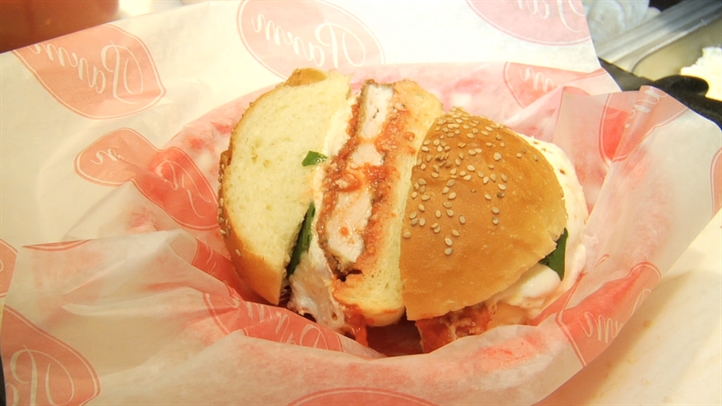 This article is sponsored by Capital One Bank, home to High Yield Checking*. Open an account today by visiting CapitalOneBank.com.

It's no secret that New Yorkers are a savvy breed, especially when it comes to food. Thanks to an array of the best restaurants helmed by some of the world's most inventive chefs, we're blessed with a veritable smorgasbord of cuisines.

Fortunately--for our bank accounts at least--we're just as sharp when it comes to the bill. These days, clued in foodies can grab a pitch perfect meal for a steal.

From classic neighborhood eateries to offshoots of celebrated chefs, check out a few of our favorites below.

Corner Bistro
Laying claim to NYC's best burger is tough these days (Pork Slope, Burger Joint and, yes, Shake Shack are all contenders), but Corner Bistro's bovine-in-a-bun remains in the rarified conversation. Saddle up at the bar or in a booth, dig the old school vibe and order a burger (served on a paper plate, of course) and a mug of McSorley Ale, which can all be had for $15 including tip.

Parm
After dazzling the New York food world with Torrisi Italian Specialties (an elevated take on classic Italian-American dining), Mario Carbone and Rich Torrisi returned with Parm. Sandwiches and finger food are in heavy rotation, but they're all updates on the classics. Try the Ricotta Toast followed by the Chicken Parm on either a hero or a roll, then hand your waiter a $20 and expect some change.

Bar Tabac
While it might be old hat in this culinary rich 'hood, Cobble Hill's Bar Tabac is still one of the best dinner deals in town. Dig the hip French atmosphere (from the tunes to the waitstaff to the artwork) and order Les Moules Frites -- a mountain of mussels in a white whine sauce served with crisp, golden fries, all for $15.95. Wash it all down with a few pints of Leffe (one of Belgium's finest brews) and thank us later.

Mile End Deli
One bite of the signature Ruth Wilensky (juicy beef salami, mustard on an onion roll for just $8.50) and you won't care that you had to schlep your food to your table at this self-service eatery. A Jewish deli by way of Montreal, plopped down in the middle of NoHo (and Brooklyn, too!), Mile End has quickly attained pilgrimage-like devotion from NYC's culinary elite. And for good reason: Tuck into a plate of poutine (fries, cheese curds and roasted gravy) a towering hot pastrami sandwich and wash it all down with a classic fountain soda for just $22.

*NBC New York assumes full responsibility for the information contained within this article.